The Coffre Vélo is a parking for bikes module with fixed dimensions, already assembled and which, once installed, only needs to be connected and fixed to the ground.
The Coffre Vélo is made of aluminum and transparent polycarbonate with UV protection on both sides.

Doors opening and closing
Regardless of the type of power supply in this car park, the opening/closing of the doors can be done manually or automatically. In the first case, the user unlocks the door lock and opens it manually. In the case of automatic parking, the motor is responsible for the movement of the doors, both in opening and closing.
Color is also a possible option for this car park model.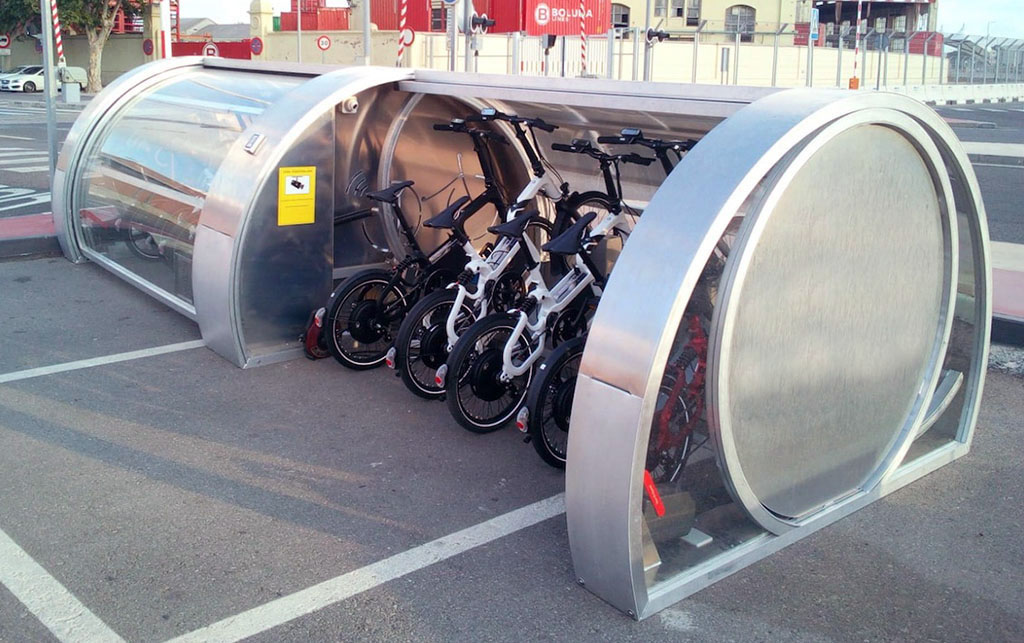 Idderman integrates into its products components manufactured by leading companies that ensure the best reliability and the most complete security.
Nice makes systems for the automation of parking doors.
iLOQ

 

provides

 

cellphone-based access sharing solution without battery.

Actuonix Motion Devices builds micro linear actuators for galleries and parkings.

Sunpower

 

Maxeon 3 Solar panels are covered by a 40-year Warranty.
Fronius

 

smart inverters ensure particularly efficient use of electricity from photovoltaic systems.
The Coffre is a one-piece element and therefore its installation is much faster and easier: just unload it from the truck, fix it to the ground with anchor bolts and connect it to the power supply if necessary.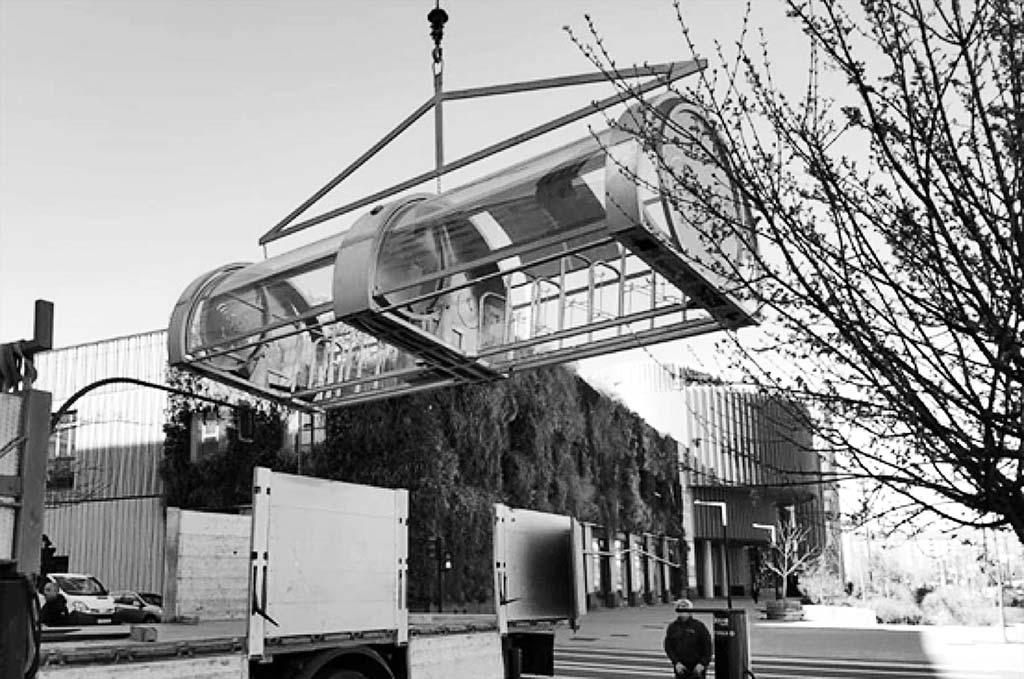 Neither the car parks nor their accessories require any special maintenance, with the exception of regular cleaning.
Polycarbonate
To clean polycarbonate, it is recommended to use pressurized water and not to rub, as it is a material that scratches very easily.
Aluminium
For aluminum, you can use conventional cleaning products as well as non-abrasive cloths so as not to dull its shine.
10 Year Warranty
Compact polycarbonate sheets have a 10-year outdoor warranty – excluding damage due to vandalism and/or insufficient maintenance.
This warranty is extended – under the same conditions – to aluminum parts and their seals.