Depending on whether or not the parkings for bikes are connected to the electricity network, the existing models are:
Connected
The power supply for the parkings for bikes comes entirely from the electricity grid. Therefore, a connection is necessary before its installation.
Mixed
The parkings for bikes has a photovoltaic system that allows it to operate autonomously, but in the event of a lack of sufficient energy, it is powered by the electricity grid.
Independent
The parkings for bikes is totally independent from the electricity network as it has a complete photovoltaic installation that allows it to operate fully.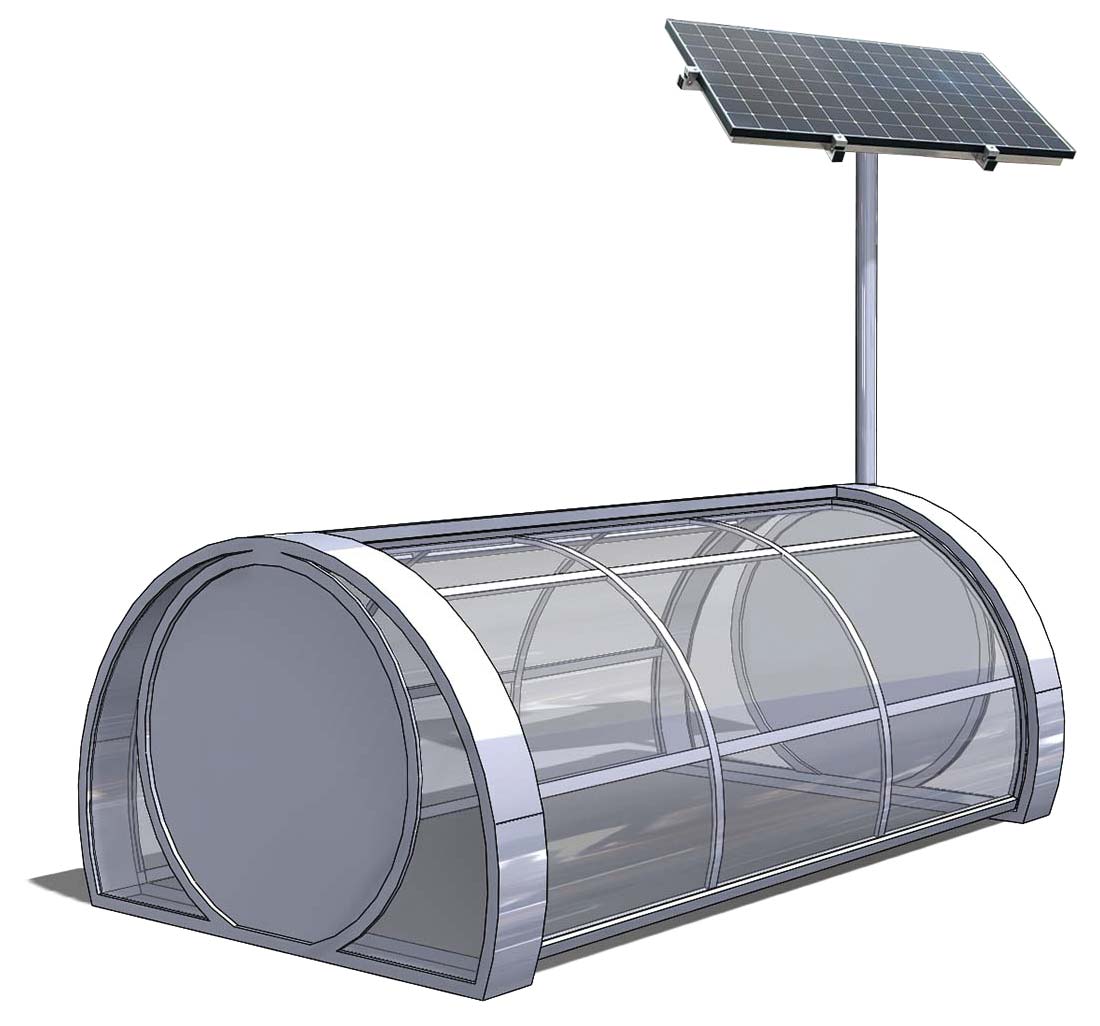 In the case of electric bikes, the bike racks can be equipped with waterproof sockets for connecting the individual chargers of each user.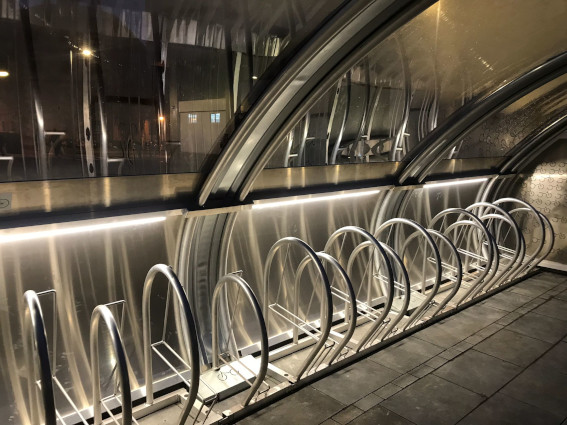 Parking lots can be illuminated with white light or adjustable RGB color light.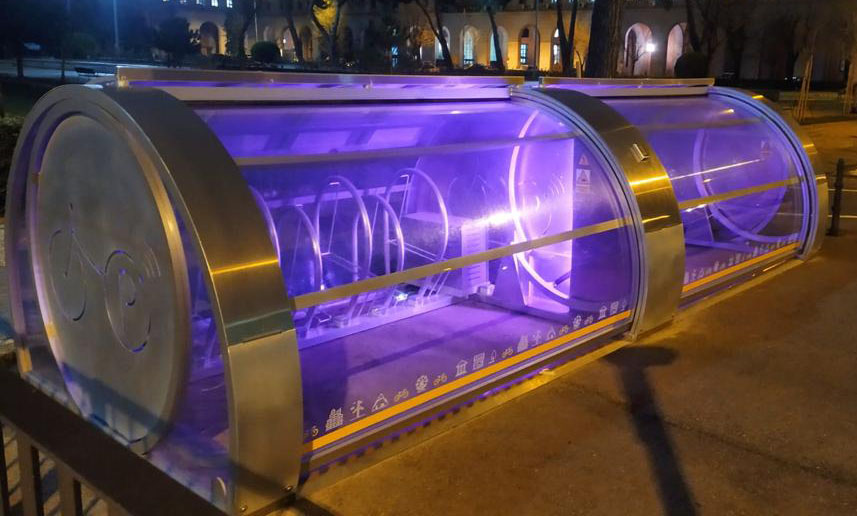 SIUS (User Identification System)
There is also an optional user identification system (user ID) that can be installed next to the bike racks in order to know where a certain user has left their bike locked.
By mixing the two options (user ID + charging socket), it is possible to ensure that the power supply of the sockets is only activated when the bike is in its place.
Each user uses their personal code to activate the opening of the car park door.
In addition to having a deterrent effect, the surveillance camera can record what is happening in the parking lot.
The internal recorder stores visual and audio evidence of what is happening in the parking lot.